The Early Years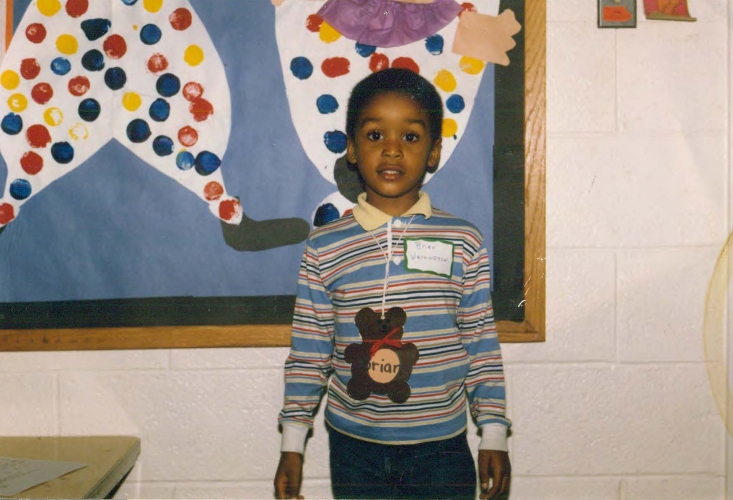 It is fair to say that Washington was "born to be an artist." Washington's interest in art began when he started drawing at the age of 10 years old, as he sharpened his skills by drawing comic book characters such as The Teenage Mutant Ninja Turtles and the Incredible Hulk.  By the time Washington was a high school student at Summit Country Day in Cincinnati, Ohio, his skills had significantly progressed.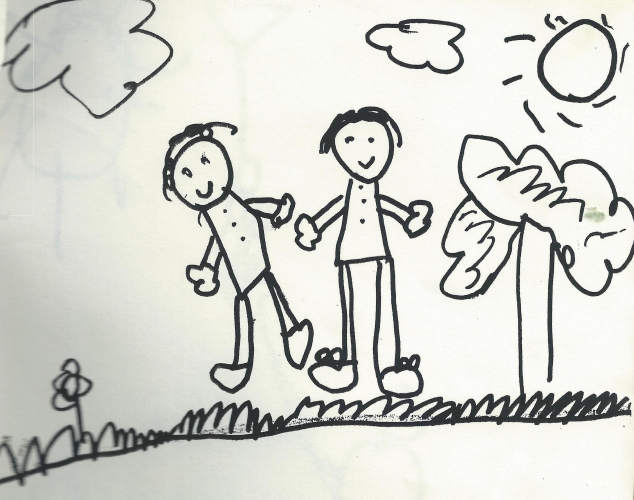 In high school, Washington's unique artistic prowess became increasingly evident.  "I had taught myself to draw and paint relatively well by that time, but it was not until late in high school that I started to effectively communicate my views on society through my work -- and that's when I truly became an artist." 
"During my senior year, I told our art teacher that I didn't want to take an art "class" with her, because I didn't want anyone dictating what type of assignment I had to do.  I wanted to know if it was possible to work with her independently during the year to create my own body of work.  She said she would be happy to work with me and the rest was history." 
That year provided a clear glimpse of Washington's profound artistic potential, as Washington created works that were complex, thought-provoking, controversial, and mature beyond his years.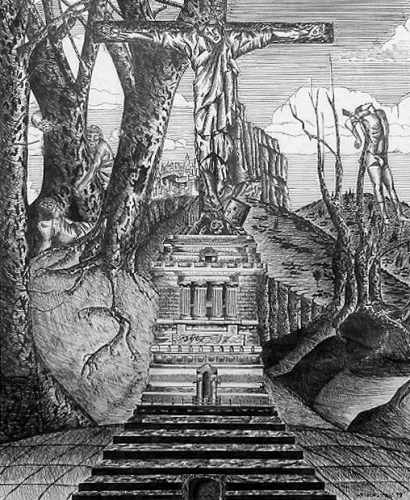 One of his works was a stirring piece on racial and social inequality in American society, entitled A Hurting Nation.  The piece prominently featured an image of the Statue of Liberty being crucified – a metaphor employed by Washington to speak to the societal ills he felt were harming America.  Needless to say, a piece like A Hurting Nation was not typical for a 17 year-old high school artist.  The piece garnered significant praise, winning several awards, including the Ohio Congressional Art award.  The piece would also lay the foundation for Washington's forthcoming socially-conscious work in the Continual Struggle series. 
In addition to his art, Washington also excelled in the classroom.  Washington's academic successes led him to Duke University in 1999.  During his college career, Washington was a Dean's List Student, a columnist for the Duke "Chronicle,"  as well as an active artist. 
During his tenure at Duke, Washington became increasingly attuned to issues of social justice.  After conducting extensive research on the inequality of the criminal justice system for one of his college courses, Washington became interested in remedying the social inequalities that remain in our country, as well as honoring those who have fought before him for freedom and equality.  Given his unique talent for expressing himself through artwork, it was here that the concept for the Continual Struggle series was first conceived. 
Shortly before his senior year, Washington jumped at an opportunity to work with Duke Professor of Art & Art History, Merrill Shatzman.  After presenting Shatzman with his ideas, as well as showing her some of his previous work, she agreed to work with him on a year-long independent study developing his concept for what would become The Continual Struggle, Edition 1. 
•••